Serving the UNM Community
The Chemical and Research Lab Supplier (CRLS) is a supply center located on UNM main campus in the Chemistry and Chemical Biology Department. CRLS provides walk-in and delivery customer service to UNM and CNM researchers with products and services that help support their communities' missions.
We carry a diverse selection of products including: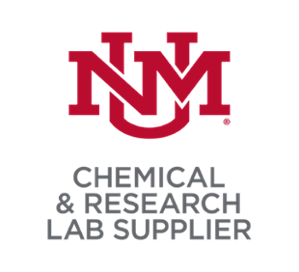 Liquid Nitrogen
Dry Ice
Organic and Inorganic Chemicals
Cell Biology Kits
Enzymes
Ultra Pure Solvents
Gas Tanks
Latex and Nitrile Gloves
Plastics (Tips, Tubes, Dishes, Plates, etc.)
We order from all major vendors: VWR, Sigma-Aldrich and Fisher, as well as roughly 500 other companies.
Ordered items are delivered promptly with no delivery charge.
Address
University of New Mexico
Clark Hall 146
MSC03 2060
Albuquerque, NM 87131
Phone: (505)277-5109     
Fax: (505)277-8707
Email:
crls@unm.edu
Manager: Amanda Luna
Modified Office Hours

Monday - Friday
8:00 AM - 12:00 PM
1:00 PM - 4:00 PM